Transcripts from Church marriage records
Marriage records vary in format and in the information included. Our collections have been painstakingly transcribed from the original Church records and may include details such as the bride and groom's names, ages (and possibly dates of birth), birthplaces, residences, occupations, date and location of the marriage, names of witnesses, condition (bachelor, spinster, widow, or widower), parents' names, parents' occupations, and the name of the officiant.
Marriage transcripts held by the Hamilton History Centre include:
Hamilton Church of England Marriages 1902-1913
Hamilton Church of England Marriages 1913-1923
Hamilton Church of England Marriages 1923-1935
Hamilton Church of England Marriages 1859-1901
Hamilton Church of England Marriages 1935-1941
Hamilton Presbyterian Marriages 1860-1864
Hamilton Presbyterian Marriages 1859-1880
Hamilton Presbyterian Marriages 1880-1902
Hamilton Presbyterian Marriages 1904-1912
Hamilton Presbyterian Marriages 1912-1920
Hamilton Roman Catholic Marriages 1887-1901
Hamilton Roman Catholic Marriages 1871-1886
Hamilton Roman Catholic Marriages 1863-1871

For an example of what may be contained in these records, please click this image: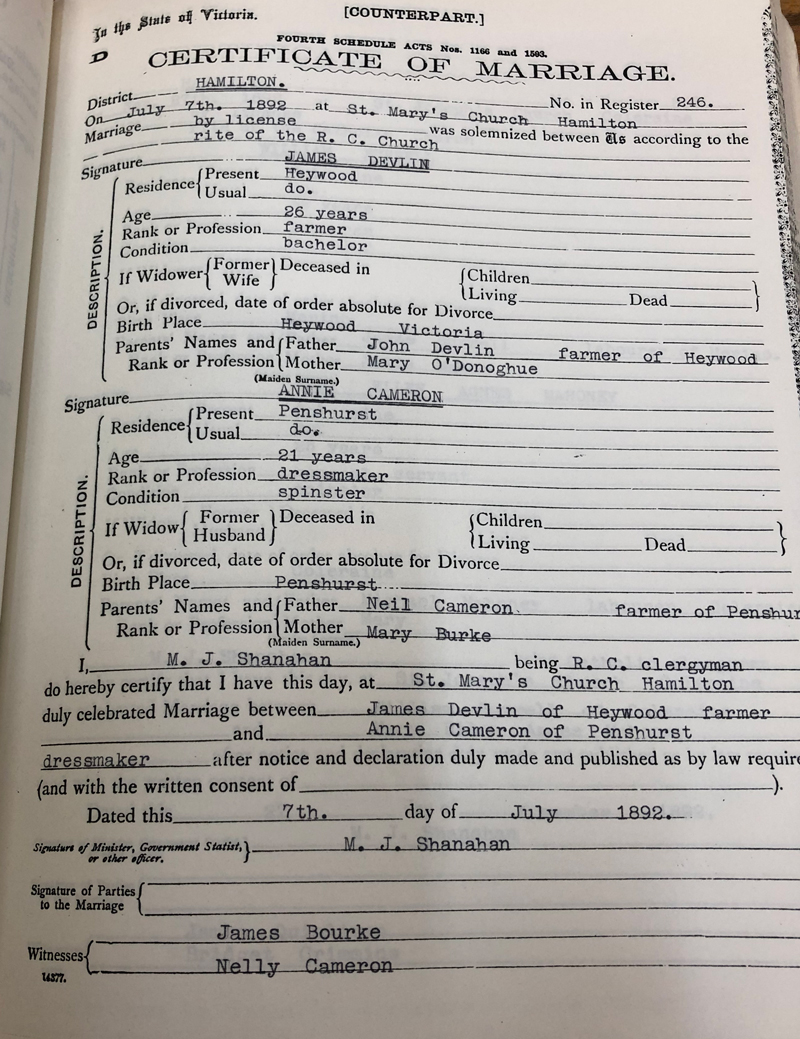 Photocopies of these marriage records are available for purchase.
FEES